אז מה זה בעצם תיאטרון חברתי?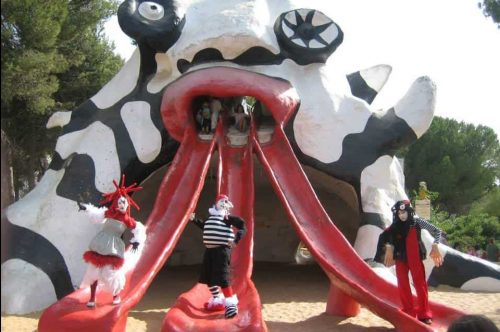 Social Performances
Social Performances examine social issues and conflicts between people and various groups. We believe that social theatre, which uses humor and a theatrical experience, is an excellent and even necessary tool in a time when there is such a great polarization in Israeli society. Through this experience it is possible to open our hearts towards others in a magical and unique way.
Community ensembles
Working with groups and connecting communities. Empowerment and creating community encounters through theatre and art.
Access to culture in a public space
Cultural series in the social periphery and placemaking. Throughout the year, we hold a series of events open to the general public throughout Kiryat Yuval. Events have included : plays, music performances and workshops, while creating connections and collaborations with artistic and community bodies, and with active residents in Kiryat Yuval and the Jerusalem area. We strongly believe in making quality culture accessible to everyone, in all walks of life, and in all places, but especially in the social periphery where there are populations that sometimes have less opportunities to be exposed to art and culture than more central places. We encourage the creation of public spaces that allow for the encounter and existence of culture, and always want to inspire residents to be partners in taking responsibility and initiative at the community level, to improve everyone's quality of life.